September 1, 2011 at 10:29 PM by Dr. Drang
When I first saw the data, I assumed there was something wrong, a missing entry. But no, August was the first month to have no US or coalition military casualties in Iraq.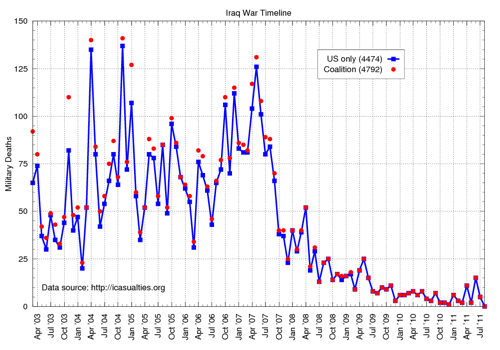 Somehow this doesn't balance the horrible August in Afghanistan.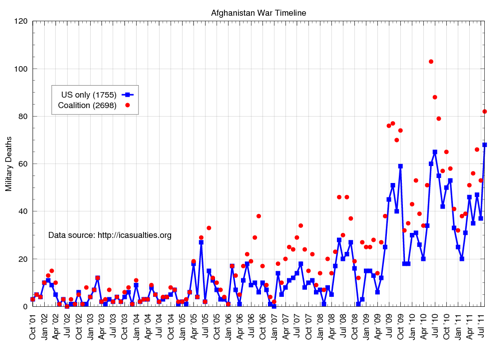 In a weird antisymmetry, August had the greatest number of US military casualties since the war began, mainly because of the helicopter attack that killed over 30 near the beginning of the month. Even without that loss, the US military death total would have broken through the 1,700 mark. Worse, I see no reason to believe the total won't break 2,000 in seven or eight months.